At Anshin Bersih, we make our products with environmental sustainability in mind. The reason for this is the fact that many chemicals are polluting the earth and destroying the ecosystem. In some countries, waste from manufacturing products is strictly regulated, while in others it is not. Also, the products themselves often contain ingredients that are not friendly to the environment or the human body.Therefore, at Anshin Bersih, we promise not to discharge any pollutants during manufacturing. If you would like to know more about Anshin Water, please click here.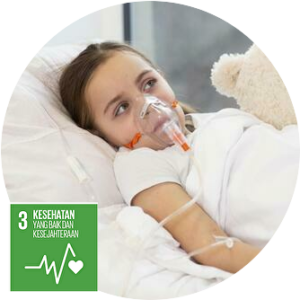 We want to reduce the number of food poisoning cases from Indonesia as much as possible. *Atlantis Press data showed that more than 50% of the causes came from seafood. Also, 46.2% of the food poisoning cases occurred at home and 32.7% at catering. Anshin Water is a food grade product that can be sprayed directly on fish to sanitize and remove stickiness at the same time.
With a bottle of Anshin Water in your home, you can live a safer life than ever before. If you want to know more about the sterilizing power of Anshin Water, please click here.
*Analysis of Food Poisoning in DKI Jakarta 2016a
The SDGs define safe water as water controlled by water pipes, but about a third of the world's population, about 2.2 billion people, do not have access to safe drinking water. However, in situations where water is scarce or clean water is limited, it may not be possible to use clean water for cooking or washing dishes. For example, after rinsing dishes with unclean water, you can spray Anshin water as a finishing touch. Then the dish will be 99.9% sanitized and you don't have to worry about food poisoning.
Anshin Water has been certified by the University of Indonesia and Institut Pertanian Bogor for its sterilizing power.
For more information, please click here.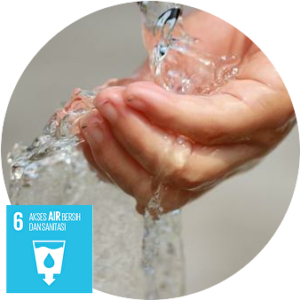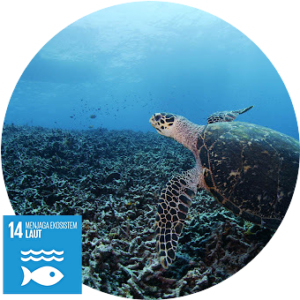 The oceans cover 70% of the earth's surface area. The oceans provide us with many blessings, such as the food we need to live. However, the oceans are facing serious problems.
One of them is the decline of many marine resources due to overfishing. As more and more people eat fish due to the global health boom, the amount of fish caught has increased, and illegal fishing has also increased. As a result, fish resources have decreased, and only *6.2% of marine resources are still fully exploitable. The other problem is that our garbage and wastewater are polluting the ocean. Anshin Water does not contain any synthetic chemicals, and even if it were to flow into nature, it would be neutralized immediately, so it would not harm the environment or people.
Our lives are supported by nature, surrounded by mountains, rivers, oceans, and forests, and by the many living things that live there. As our lives become richer and richer, the nature that protects biodiversity is being destroyed more and more. There are 1.75 million species of living things known to exist in the world. Of these, about 37,400 species of wildlife are in danger of extinction. The main causes are the destruction of nature by deforestation and slash-and-burn agriculture, and land pollution caused by wastewater from factories and homes. Therefore, at Anshin Bersih, we are starting with the elimination of land pollution. We do not discharge any pollutants during the manufacturing process, and of course the products themselves do not contain any pollutants. Wouldn't it be wonderful if the world were filled with products that are friendly to the environment and human body? Let's start with what we can do for the creatures living in the forests and rivers, and for those of us who eat them.